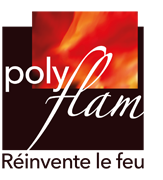 The only wood-burning fireplace, without glass, very efficient, and ecological.
Polyflam fireplaces fit perfectly into the fireplace surrounds of your new choice or into your old fireplace.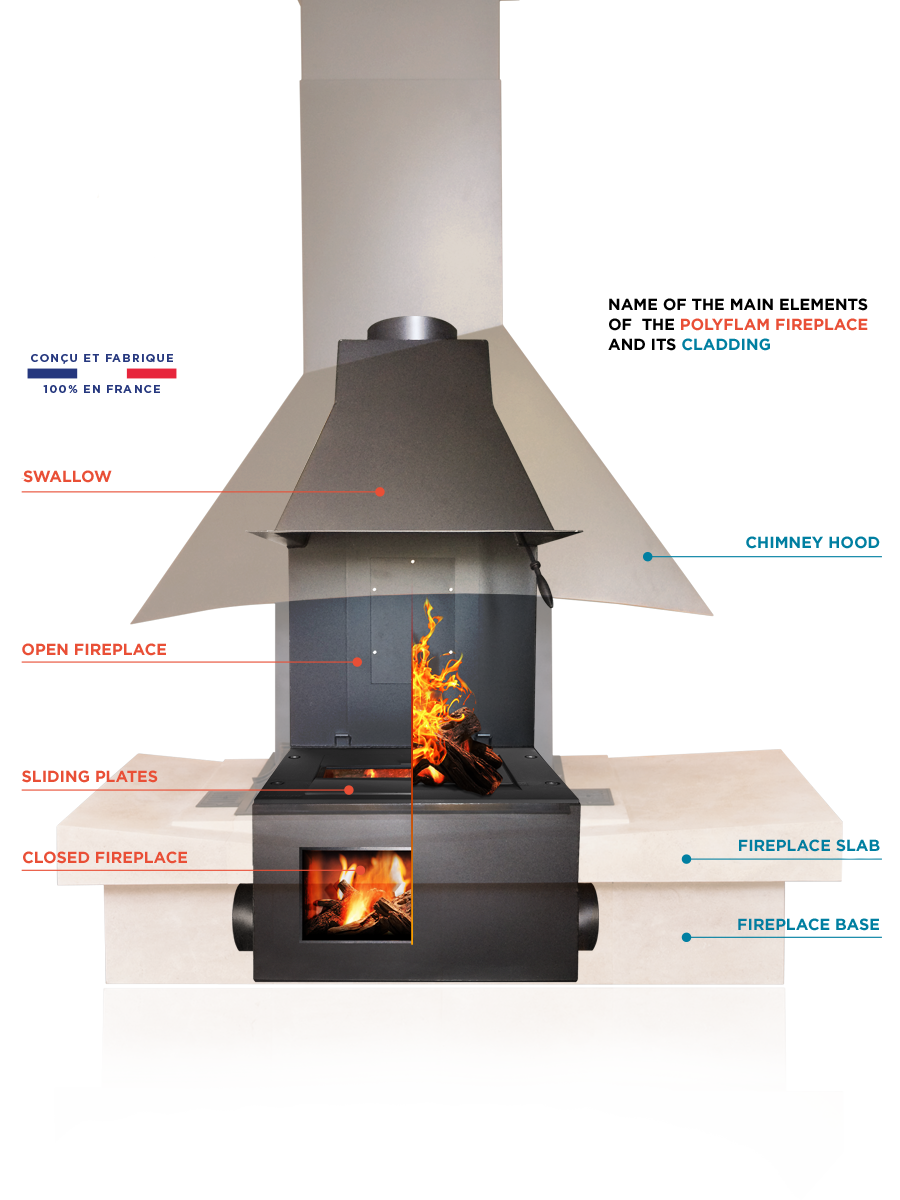 1 SYSTEM, 4 FUNCTIONS
How does it work?
Polyflam is a double hearth heating system for wood, efficient with all modern standards and highly secure. Enjoy the pleasure of the flames of an open fireplace and the performance of closed fireplace wood heating.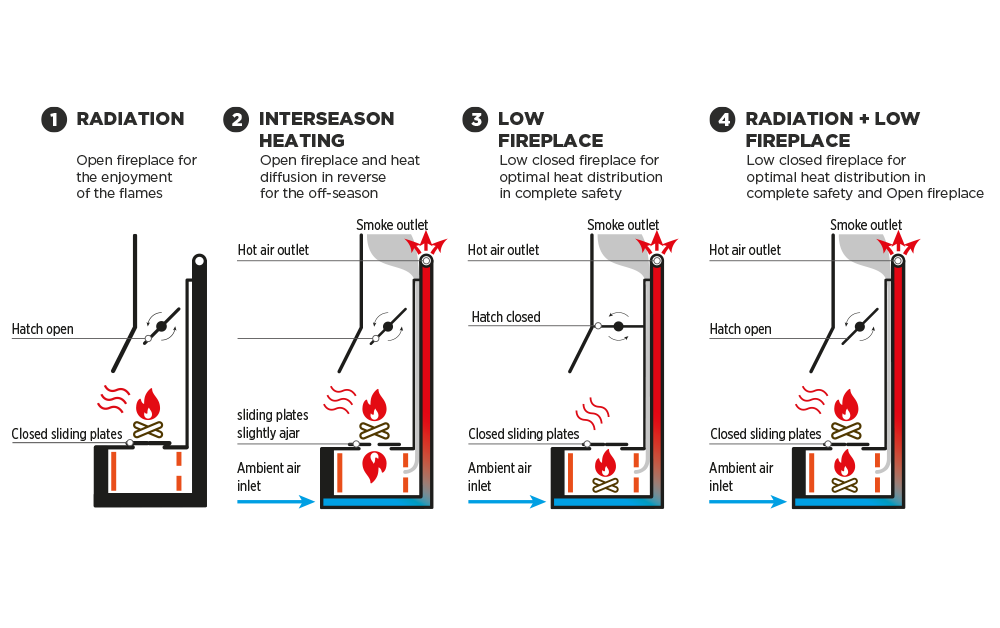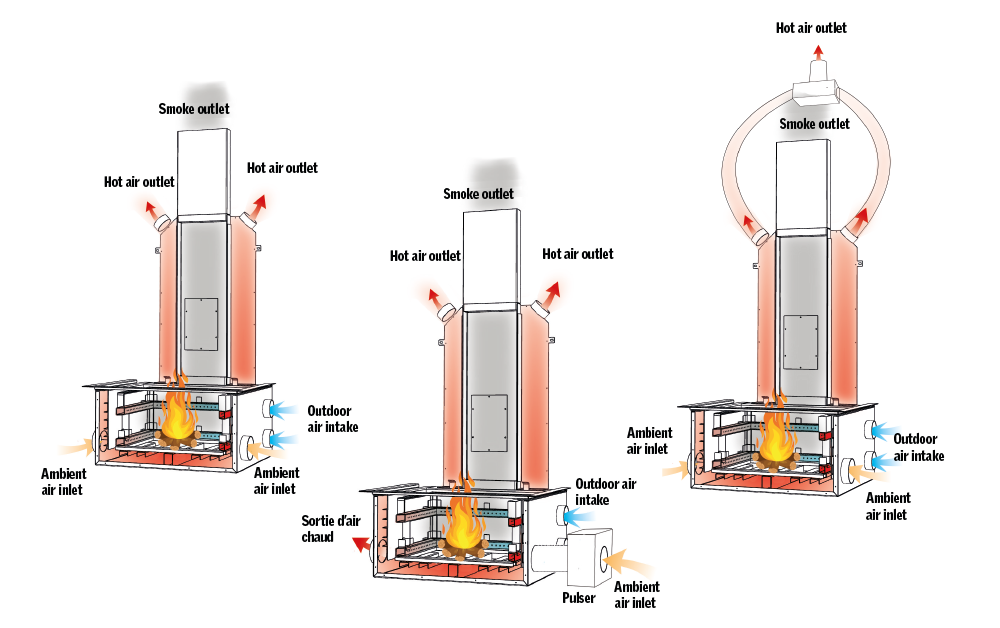 THE POLYFLAM HEATING SYSTEM
Principles of distribution and diffusion
The Polyflam Heating System, provides warmth throughout your home. Longer burning time and low wood consumption, thanks to its patented system.
MODERN DESIGN & INNOVATION
Polyflam fireplaces are made and designed 100% in France.
Excellent performance and very high security. Responsible for the environment with maximum efficiency and minimum CO2 emissions of 0.1%.
The Bioethanol stove
WITHOUT DUCT,
NO MAINTENANCE,
ZERO CO2 EMISSIONS,
POWER 10KW,
FAST HEATING,
ULTRA QUIET.
Wood BBQ
NEW POLYFLAM
The Wood Barbecue, always the best quality, Polyflam. The large cooking surface offers different temperature zones: near the fire, it is very hot, on the outer edge, your dish can simmer gently.
A wide range of accessories guarantees unparalleled possibilities. Grill, bake, paella, wok and slow cooking with just one device.
PIZZA OVEN
DESIGN & PERFORMANCE
Thanks to the application of innovation processes, Alfa by Polyflam ovens can combine exceptional performance: rapid ignition, heating to 500 ° C in just 10 minutes, precise cooking of one pizza per minute and easy cleaning in 5 minutes; thus reducing costs and waiting times.