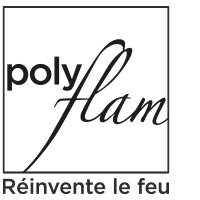 The only fireplace without glass, high efficiency, and eco-friendly.
Polyflam can be perfectly integrated into your new fireplace or your old fireplace.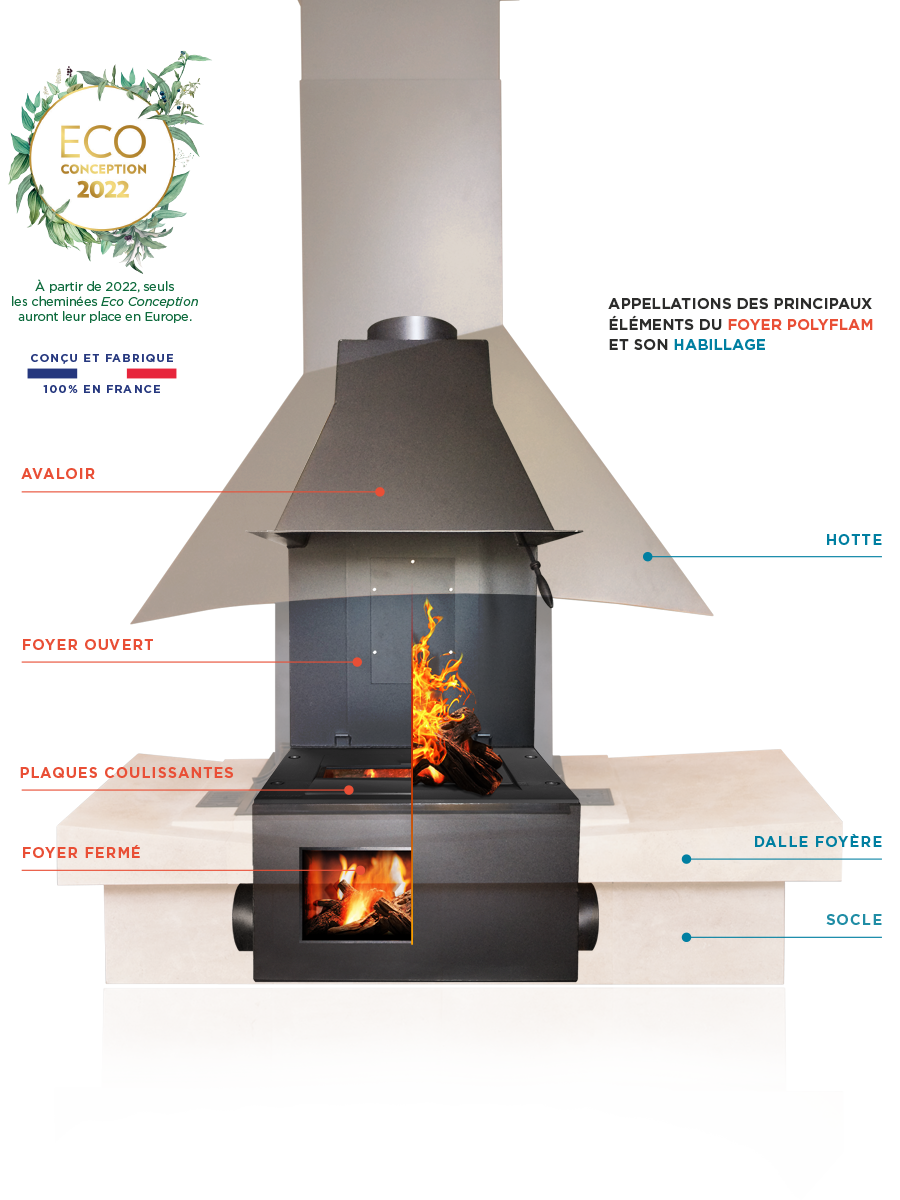 1 SYSTEM, 4 FUNCTIONS
How does it work?
Polyflam is a double hearth heating system for wood, efficient with all modern standards and highly secure. Enjoy the pleasure of the flames of an open fireplace and the performance of closed fireplace wood heating.
THE POLYFLAM HEATING SYSTEM
Principles of distribution and diffusion
The Polyflam Heating System, provides warmth throughout your home. Longer burning time and low wood consumption, thanks to its patented system.
MODERN DESIGN & INNOVATION
Polyflam fireplaces are made and designed 100% in France. Excellent performance and high security.
Responsible with the environment with a maximum efficiency and a minimum CO2 emission rate of 0.1%.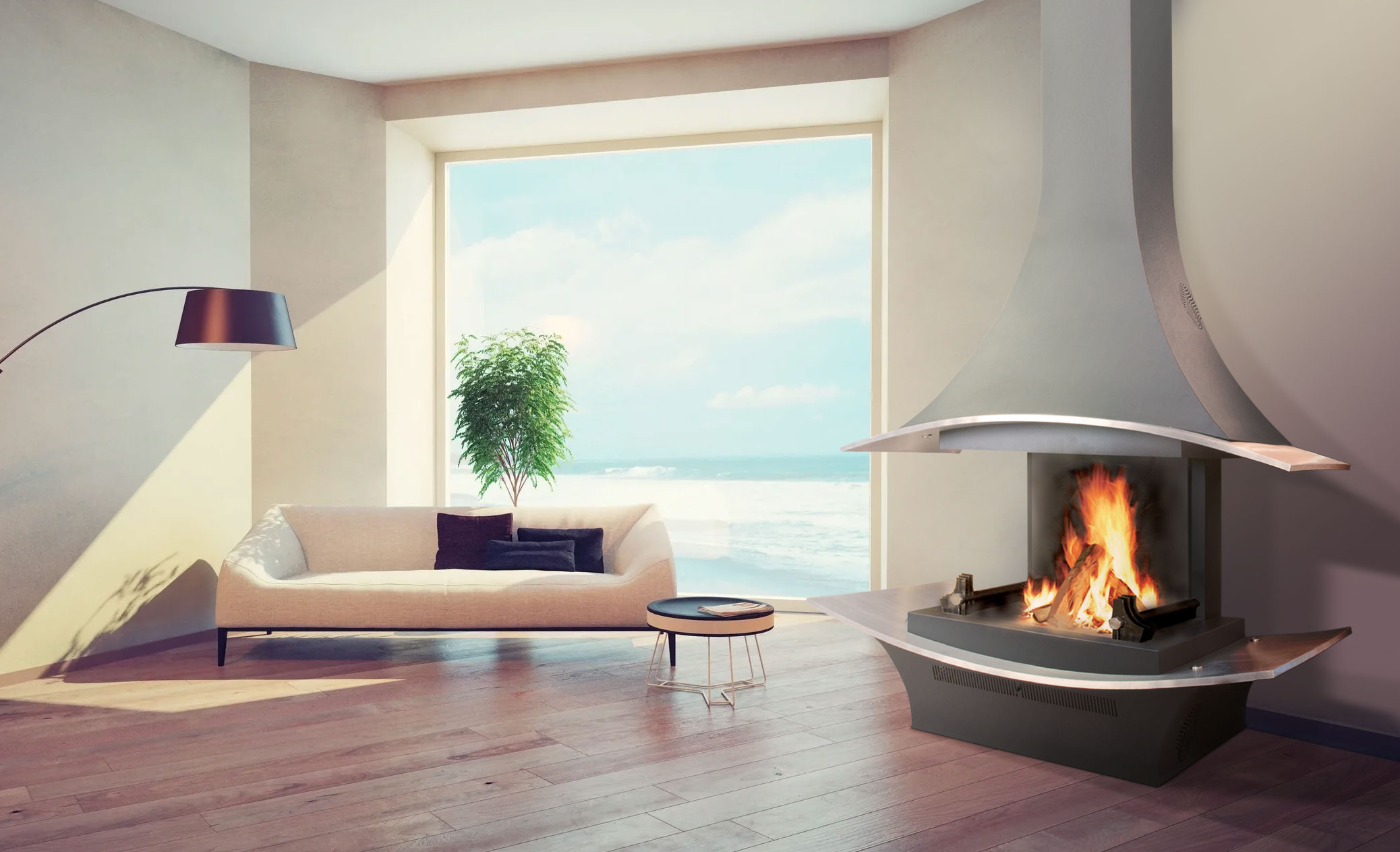 HINDIE
The perfect balance between tranquility as well as safety and excellent heating power for your home.
PARISI
Its sinuous forms transmit modernity and personality. Because of its Polyflam System of double hearth (closed fireplace + open fireplace), its power allows to heat a surface of 120m2, distributing by Pulsion or Extraction.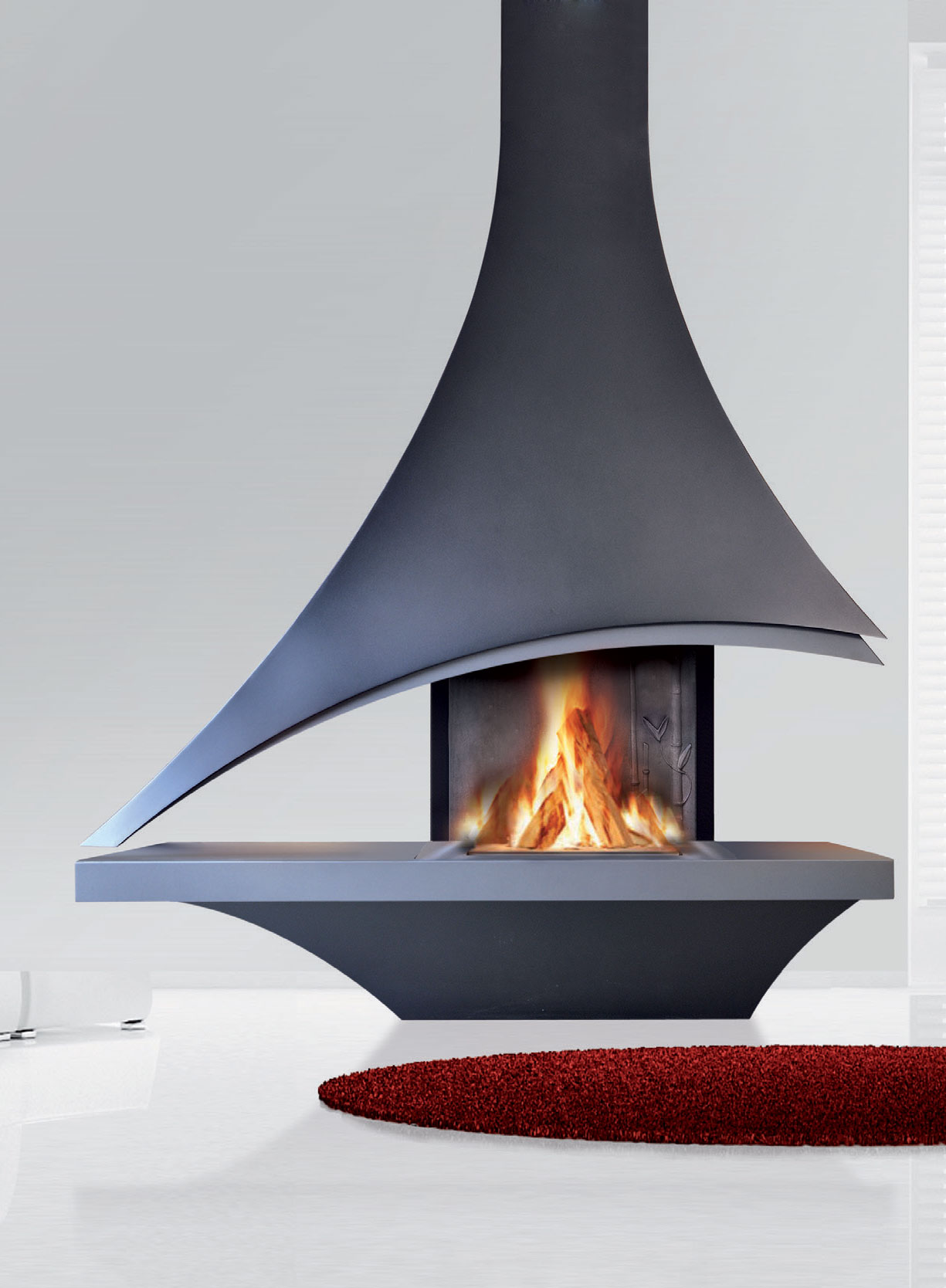 The stove


Bio

Éthanol
WITHOUT CONDUCT,
NO MAINTENANCE,
ZERO CO2 EMISSIONS,
10 KW POWER,
FAST HEATING,
ULTRA SILENT.
PIZZA OVENS
STYLE & POWER
By continuously applying innovative processes, Alfa by Polyflam ovens, are able to deliver exceptional performance: quick start-up, heating to 500°C in just 10 minutes, precise pizza baking per minute and easy cleaning in 5 minutes, reducing costs and waiting times.