Steel facings Hindie Chimney
The Hindi fireplace with steel facings. The perfect balance of peace of mind, security and excellent heating power for your home. Thanks to the Polyflam double fireplace System (closed hearth and open fireplace in the same device), its power can heat a surface of 120m2 with the distribution by Pulsion or Extraction.
Easy to install, the Polyflam Hindie Fireplace is modular, removable and movable! Two choices of power possible with the Polyflam Monomistral MM25 7Kw fireplace or the Polyflam Monobloc 840 13Kw fireplace, an extended fire up to 10 hours and a very high efficiency of 80% with a minimum CO2 rejection. French patented Polyflam fireplaces are made of 4mm thick Corten steel.
The Hindie fireplace is made by Polyflam, 100% in France and with raw materials from the EU. All our products pass the most demanding tests with French government agencies.
TECHNICAL CHARACTERISTICS
Hearth opening (mm): 550 H x 810 L

Ext. (mm): 1,800 W x 875 D x 2,420 to 2,750 H

Weight out of focus: 180 kg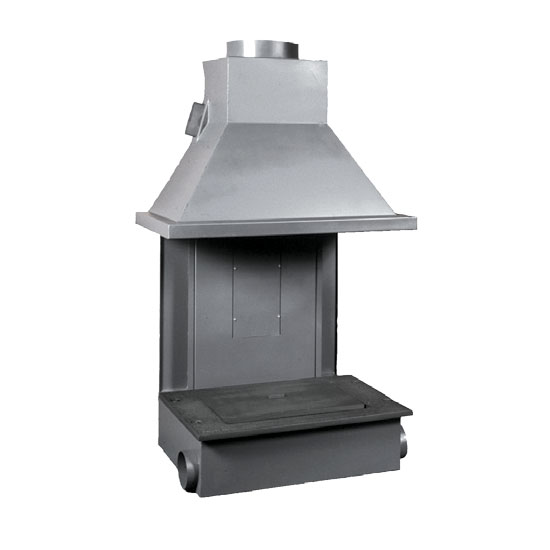 fireplace : Monobloc MM 25

Nominal power: 6/7 kW

Efficiency: 79%

CO rejection: 0.31% (at 13% O 2)

Loading: 7 kg of dry wood

Extended fire: 2 to 3 hours

Heatable area: 50 to 70 m 2 according to standard and insulation

Distribution: static, pulse (extraction prohibited)

Weight: 215 kg

Temp. average smoke: 160 ° C

Smoke outlet: ø 280 mm

Log: 50cm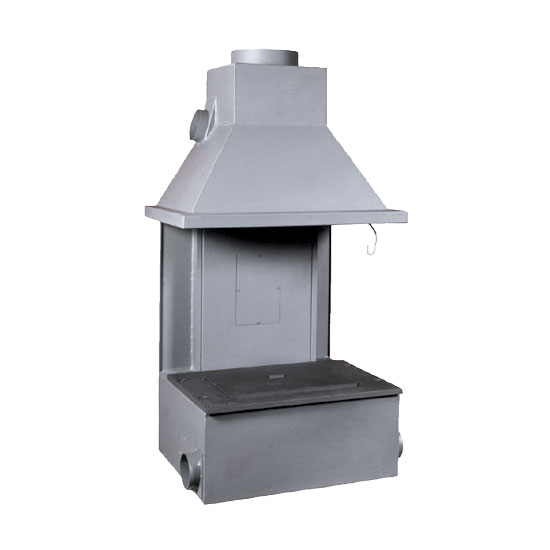 fireplace : Monobloc 840

Rated power: 13 kW

Efficiency: 79%

CO rejection: 0.23% (at 13% O 2 )

Loading: 13 kg of dry wood

Extended fire: 8 to 10 hours

Heatable area: 120 m 2 according to standard and insulation

Distribution: static, pulse or extraction

Weight: 265 kg

Temp. average smoke: 261.5 ° C

Smoke outlet: ø 280 mm

Log: 50cm
Available Colors