Small Parisi Chimney
The Mini Parisi from Polyflam approaches a modern and efficient design. It is structured with a hood and a metal base, a hearth slab measuring 1.65 meters long for better comfort of use. A metal fallout to prevent the ash from scattering.
The Mini Parisi Polyflam fireplace is made of painted steel, with more than 50 possible color combinations. Its excellent heating power, thanks to the Polyflam double fireplace system, allows you to have the power of 2 fireplaces! Open hearth and closed hearth at the same time. In addition, the Mini Parisi Polyflam fireplace is removable, it can follow you in every house where you are going to live!
Power of 10 Kw, an extended fire of 8 hours and an efficiency of 80%. It can heat up to 90m2 thanks to the efficiency of its Polyflam Monobloc 710 hearth, double hearth and static distribution system. Polyflam fireplaces are made of 4mm corten steel, unique in France.
TECHNICAL CHARACTERISTICS
Hearth opening (mm): 430 H x 1,650 W
Ext. (mm): 1,650 W x 755 D x 2,420 to 2,750 H
Weight out of focus: 150 kg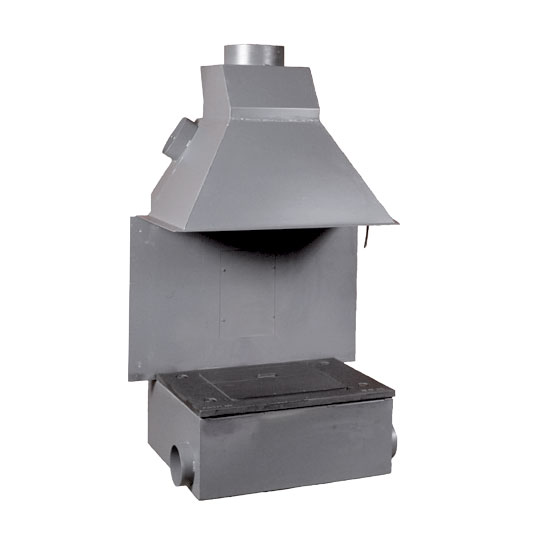 fireplace : Monobloc 710
Rated power: 10 kW
Yield: 77.2%
CO rejection: 0.29% (at 13% O 2)
Loading: 10 kg of dry wood
Extended fire: 8 hours
Heatable area: 90 m 2 according to standard and insulation
Distribution: static, supply or extraction
Weight: 185 kg
Temp. average smoke: 235 °C
Smoke outlet: ø 230 mm
Log: 50 cm
Available Colors